In Thailand, observant natives noted how elephants liked to scratch the ground with sticks. Someone came up with the brilliant and creative idea to exchange the stick for a paint brush and the ground with a canvas. Take a look at the result:
Over varying amounts of time, one trainer painstaking teaches an elephant to replicate a painting. Do you remember the simile about memory you learned in elementary school? Someone may be referred to as having a memory like an…elephant. That's right! Just as elephants can be trained to remember the moves for circus acts, they can be taught to remember the strokes for picture compositions.
Elephants are color blind, so the trainer puts the appropriate brush with the desired color into its trunk. And it takes it from there.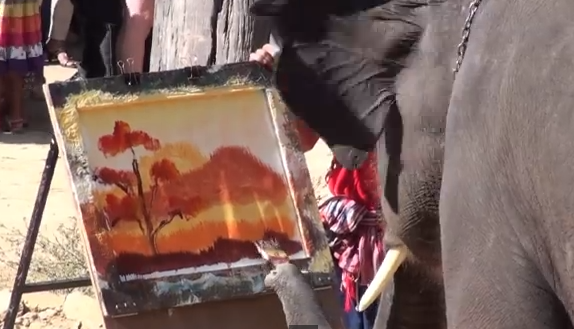 Some paintings are even done while the elephants are listening to music.
Although each elephant learns to paint one picture, sometimes there is that one that seems to have an artistic streak, like Suda. She produces more than one picture and has even learned to sign her name.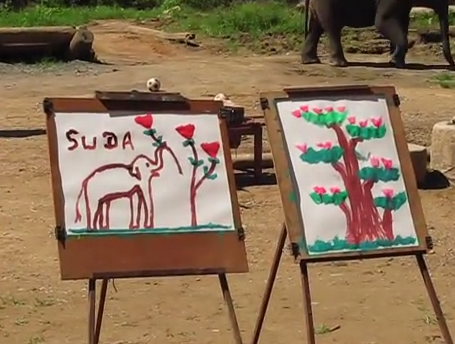 Elephants have no idea what they are doing yet produce these works of art. If trainers can train dumb elephants to paint such absolutely beautiful pictures, can you imagine what we can teach our intelligent children to accomplish – if we only invested a similar amount of time and effort like these elephant trainers did?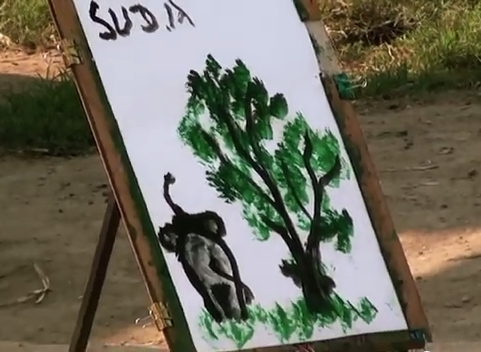 There is one variable in the painting scene that goes unnoticed by the onlookers. Did you see that the trainers never left their elephant's side? Not only do they provide the paint on brushes, but they also guide the elephant's trunk by gently pulling its ear to determine the direction of the stroke.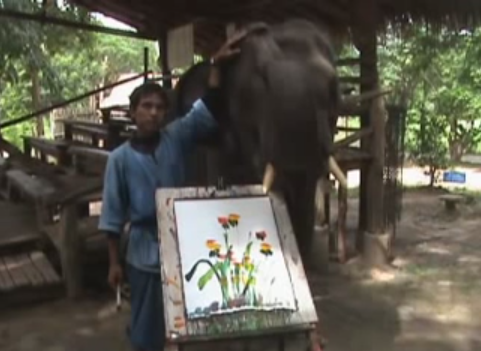 Similarly, parents, you can observe your children's strengths, use those gifts to propel them to success and remain by their sides as advocates in an educational system where only the strong survive.
Question: What one thing has this video inspired you to do to help your child succeed?