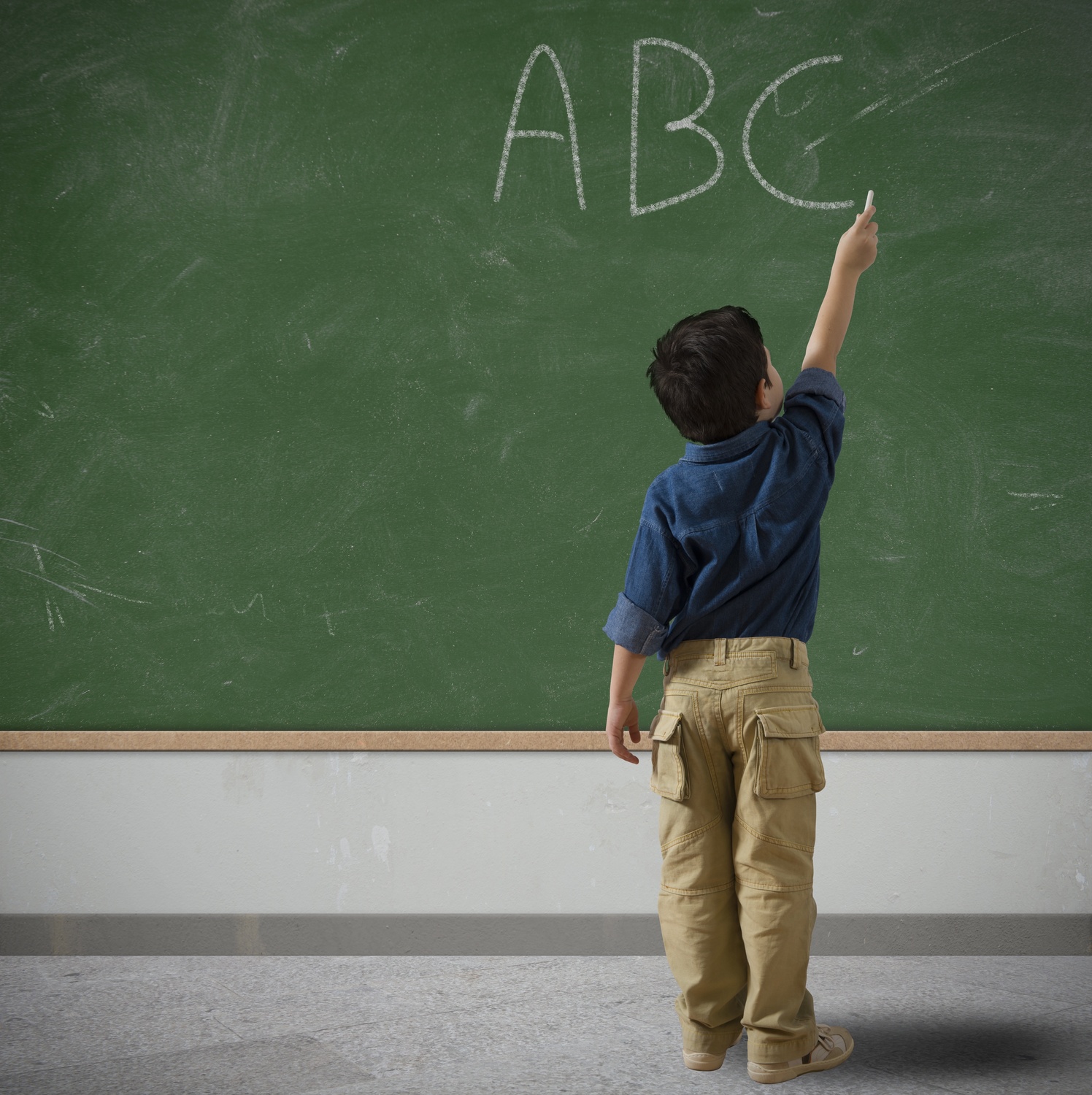 Over the past 20+ years of providing speech-language therapy to students, I have noticed that the vast majority have very poor handwriting. Most of the children whom I service also have reading problems. Could there be a connection?
In a study carried out at Indiana University, the data showed that the process of writing letters activates portions of the brain in children, that are critical to reading.
Here is one father's creative way of teaching his 2-year old daughter how to write the alphabet.
In spite of the research findings, schools seem to be moving away from teaching traditional handwriting to using technology. Forty-three states have now adopted curriculum guidelines that teach students how to type. Knowledge is now dispensed through textbooks accessed via iPads and other electronic tablets.