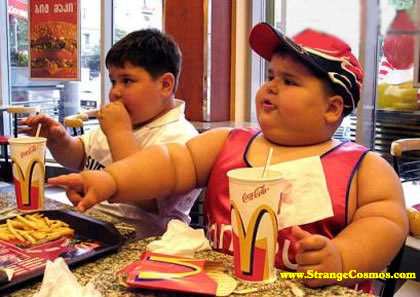 In the past 30 years, childhood obesity has more than doubled in children, and quadrupled in adolescents.
Today, nearly one-third of our children are obese…and that number is growing.
Diseases formerly considered age-related and now recognized as lifestyle illnesses are showing up in children at younger and younger ages.
Like Obesity.
And with it come:
Type II Diabetes
Hypertension
High Cholesterol
Not only is obesity detrimental to your child's health, but it also impacts brain functioning.
The journal Cerebral Cortex published a study that found overweight children are slower than healthy-weight children to recognize when they made an error and correct it.
Action monitoring (the ability to recognize errors and correct them) is one of the higher-order processing skills needed for success in mathematics, reading and handwriting.
Healthy nutritional practices help your child build a solid foundation for learning and academic success.
Will you accept your responsibility to provide your children with good practices and proper training in nutrition?
Question: What small dietary change can you make today to support your child's learning and academic accomplishments?